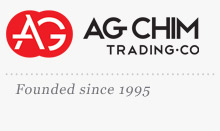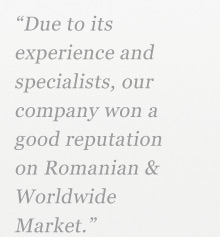 DELIVERING
Delivering world class services for our customers is our main target.
Our professional employees are highly trained and are fully committed to deliver perfect services to all of our customers.
Through our well-developed delivery channels, in both internal and international market, our customers receive from our company exactly what they expect: high standard performance levels and a wide variety of delivery services on all channels available: land, air, water.
LOGISTICS
For more than 18 years our company is constantly developing its supply chain management through logistics, in order to assure the perfect flow of the goods from its origins to each point of destination according to customers' requests.
Our experts are planning implementing and continuously managing the flow of goods from manufacturer to customer's discharge point. Our main target is to optimize and increase customer's profit by using our well trained professionals and highly developed services.
SHIPPING
Through our shipping services we complete the supply chain that we have developed for our customers.
In the international market our goods are available by excellent shipping services that we can provide with the assistance of all shipping companies in the market.